Former S-Club 7, Rachel Stevens, went solo once again. Leaving her two young daughters, Amelia who's four and more shockingly Minnie Blossom who is only eighteen months, unattended in her car. Photos were taken whilst she had been running errands in town, being away for approximately ten minutes, this has divided opinions among parents as to whether it is right to leave your children unattended, especially when so young.
Jo Frost (Super-Nanny), had commented on the matter describing Stevens parenting choice as 'not a smart one' however is fed up of celebrities being 'publicly shamed'. Some people even branded her as 'totally irresponsible' it's 'no good thinking just ten minutes'. This has driven an ongoing debate, arguments both for and against are helping raise awareness, which will keep children safer. An individual parents personal choice to leave children unattended, having faith that they will be okay for short periods of time, should not be public debate, however there have been some cases where young children have been known to create mischief, messing with handbrakes, matches or knifes if at home and those that are really young might need a parents attention in the case they might be choking.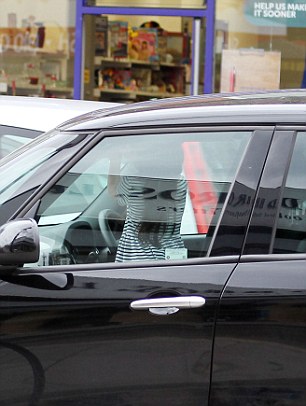 There is no law that says what age you can leave a child unattended, however it is an offense to leave a child alone if it places them at risk. A parent or guardian should use their judgement about their childs  maturity before deciding to leave them alone be it at home or in a car for any amount of time. Many parents have admitted to leaving their children alone in the car, this seems to be quite common practice, however official NSPCC guidance states, babies, toddlers and very young children should never be left alone', this is not the law and therefore not illegal. Stevens is an ambassador for the charity, Chaudwell Children and has previously spoken about how hectic life can be with two little girls.