It's been 30 years since the first Back to the Future movie was released in 1985, however it is the second movie, released in 1989 that continues the story in 1985, where they consequently travel into the future. Here is an overview of the predictions that were made back then about the now present, future.
First of all the hover-board, both desired by children and adults alike, any fan of the movie would admit that they have always wanted one of these, and they're here, and we're not talking about those mini-segways, an actual hover-board… or at least it's still in research and development as these things take time.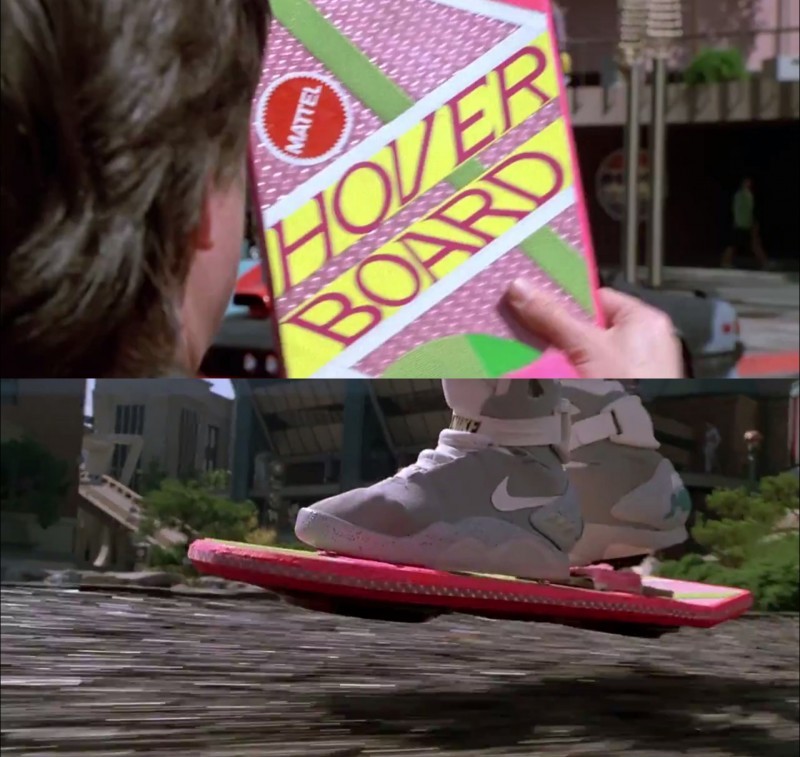 Next we find 3D movies, we even have glasses free 3D although the viewing angles are not quite like this hologram like effect on the shark. Personal assistants have become something we take for granted every day with cloud powered options provided by Apples Siri, Microsoft's Cortana and Google Now, you can't quite get waited on them in a restaurant however they can order you a takeaway and arrange for it to be delivered to you door. Finally the Nike Mags are coming as a limited edition item available via charity auction with money raised going to the Michael J. Fox Foundation for Parkinson's Research.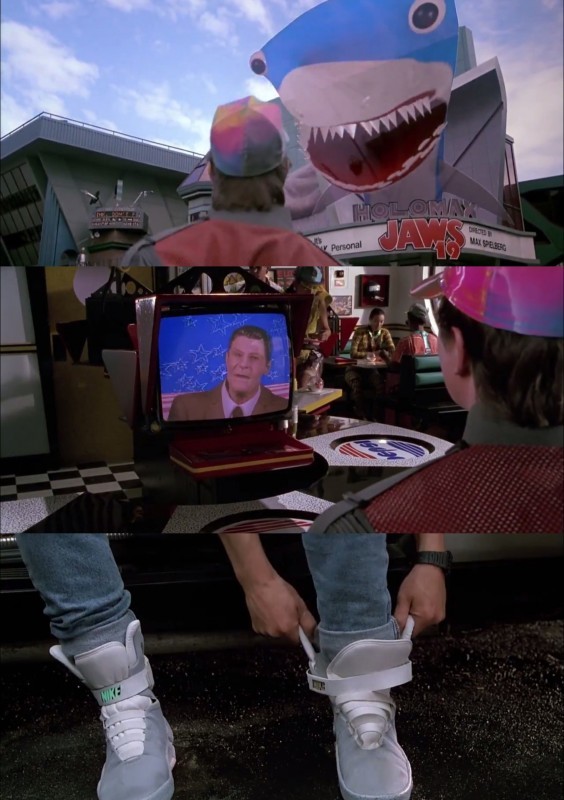 Another thing that has become normal in recent years in fingerprint recognition, having different applications however being popularised by the mobile phone industry as a convenient method for unlocking devices and making payments. Home security has been left to the August smart lock, which consequently requires a smartphone.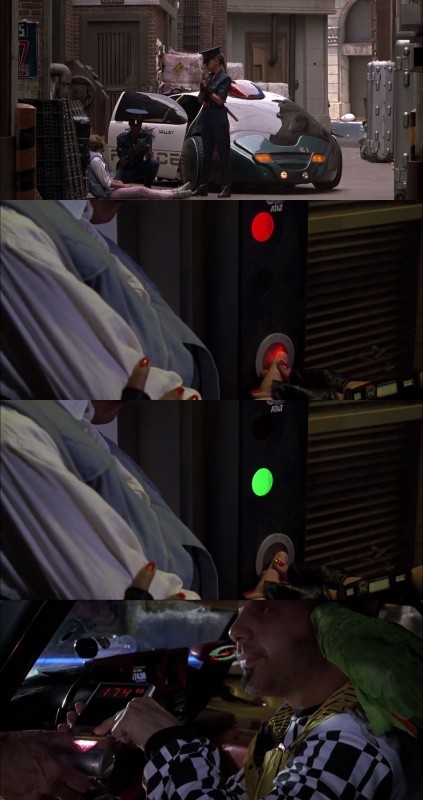 Voice controlled devices were predicted, primarily mobile phones are thought of when this is mentioned, however there is also the smart/connected home, with solutions from both Nest & Philips, providing solutions for controlling temperature and lighting from anywhere in the world via a smartphone.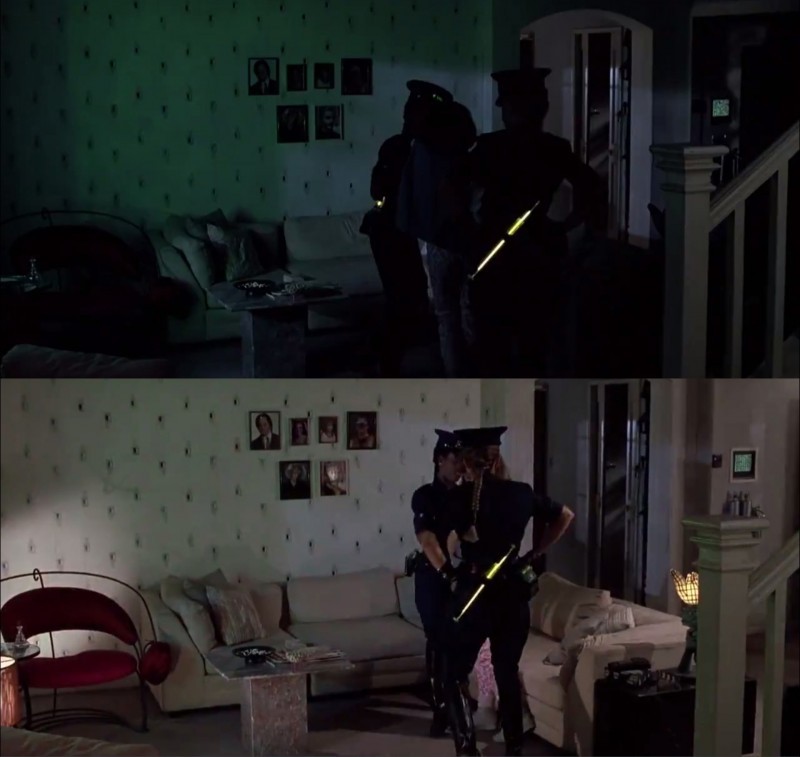 Smartwatches have been around for years, however they've only recently increased in popularity, you can receive updates and information as predicted in the movie. Large flat screen smart TVs have become a reality, you can voice search and have much more intuitive user interfaces than ever before. Video games no longer require a control, such as Microsoft's Kinect. We even have smart storage options as many companies become more and more creative with ideas for smaller apartments.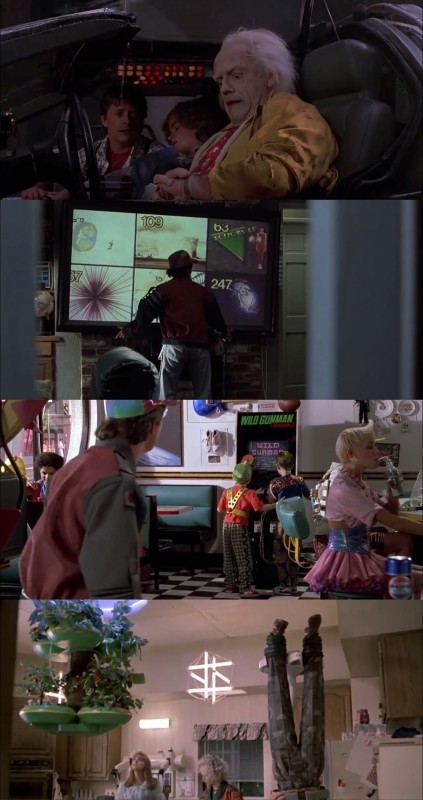 Another prediction was made rather well, smart glasses, similar to Google Glass or Microsoft HoloLens, even children playing on them at the dinning table was correct. Okay so it's actually mobile phones that are the device of choice, however there are options in the future with many VR headsets making great progress and increasing in popularity such as the Oculus Rift.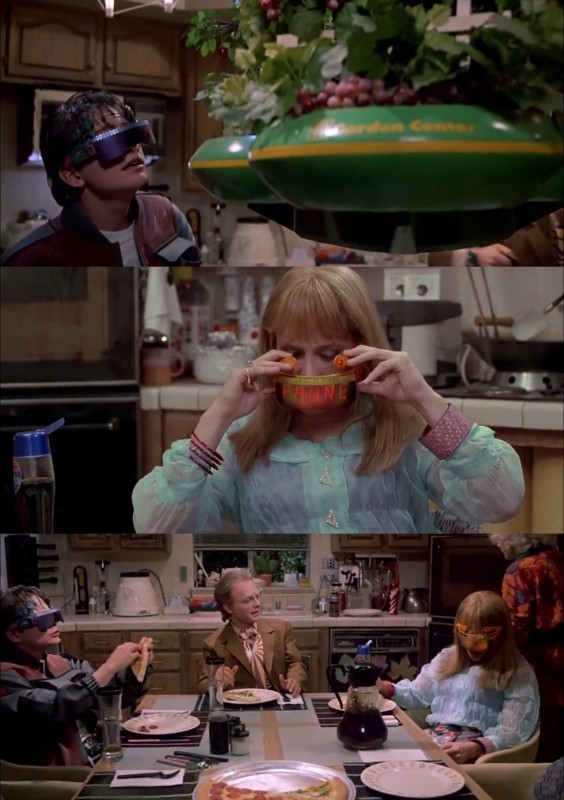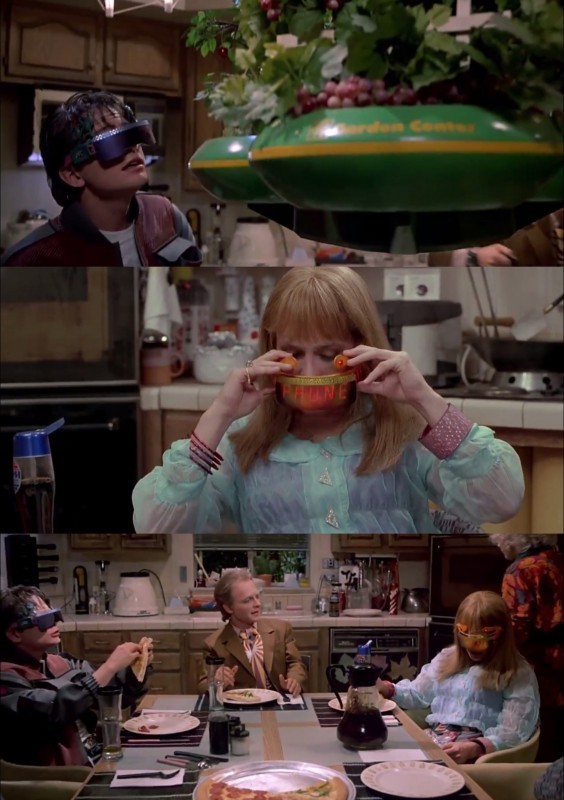 The following have yet to become a reality. The self adjusting and drying clothing, useful for those days when you accidentally fall into a pond.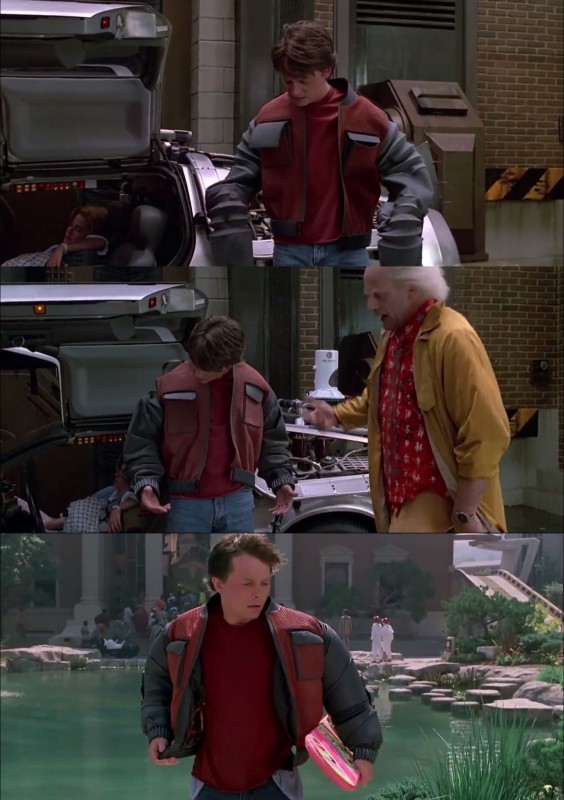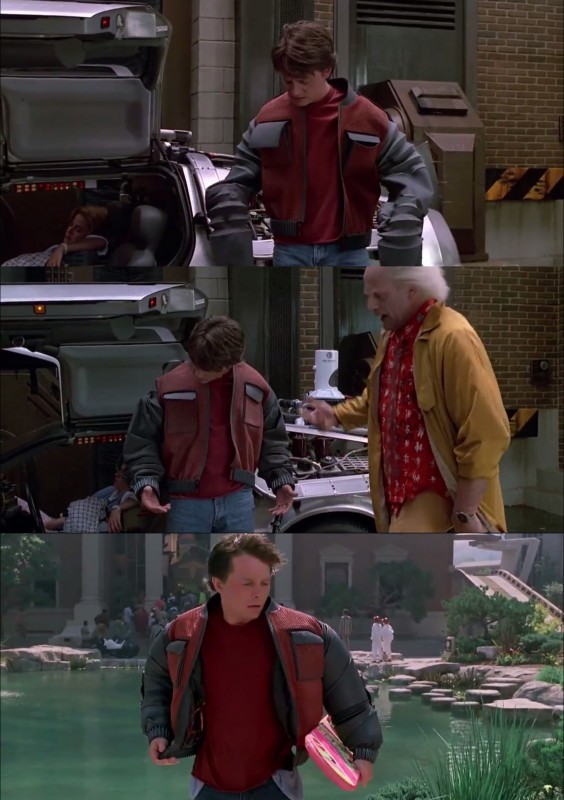 The compact dried mini pizza that goes into an oven like hydrating machine… and presto ready to eat in four.
MOT robots, Michael Jackson, dog walking robots, electronic sleep inducers and an odd floating device.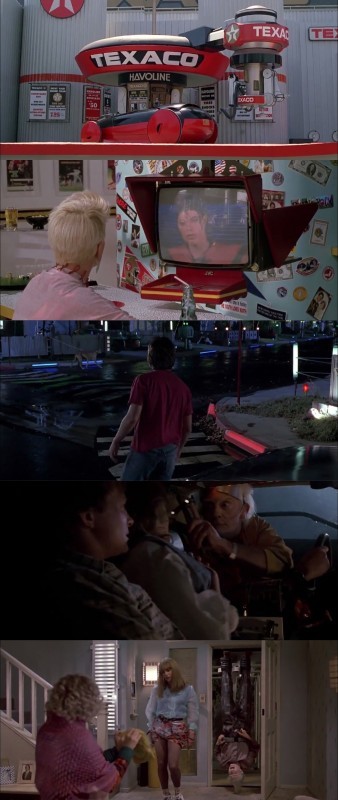 And finally floating road signs, public air traffic updates and flying cars… actually they're a work in progress.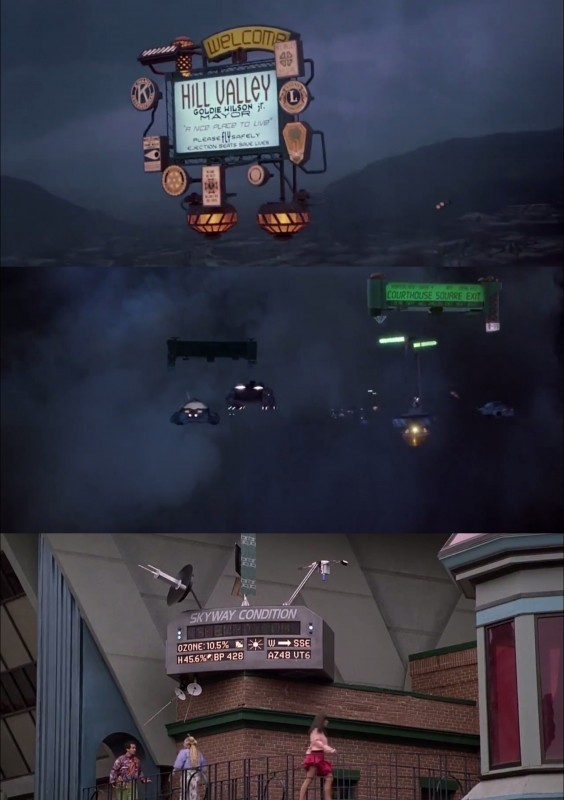 Here's the video commercial of the Nike Air Mags released in 2011, with references to the movie, such as 'heavy' 'density' and 'make like a tree and go'. They also confirm that they do not power-lace until 2015.