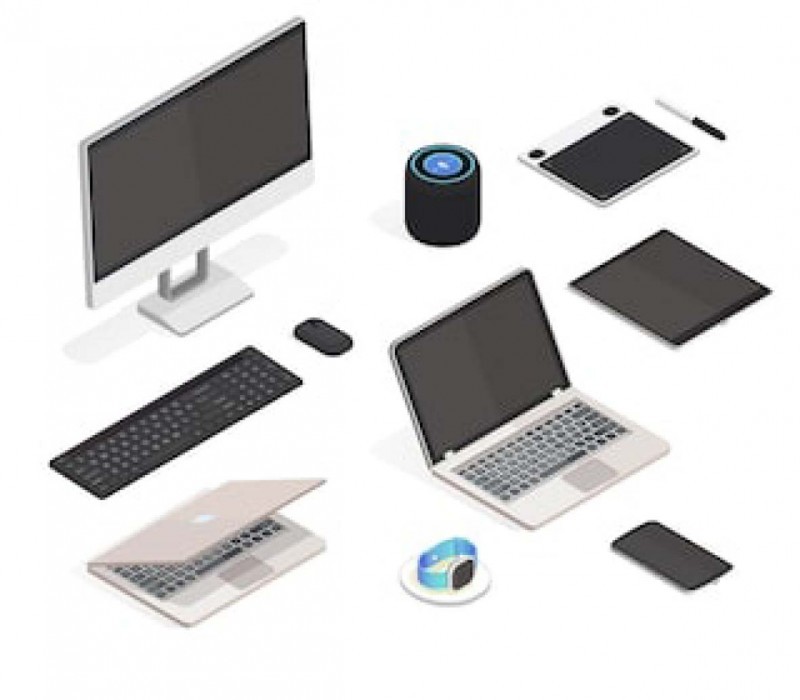 Trying to find a decent fast charger that works for all your gadgets or at the very least your two main ones, which for most would be a mobile phone and a laptop or tablet, if not all three for some. This is going to be a guide to help you find a suitable fast charger that will work with your devices, there are a number of different fast charging technologies, however the two most popular are Qualcomm Quick Charge and Power Delivery, it is likely that one of these chargers, when complimented with a compatible cable, will charge your device both faster and safer. Fast chargers are often supplied with most mobile phones however some manufacturers including Apple do not include them with their iPhone and instead leave you with a standard charger, so to get the best out of your devices you will need to look for an alternative or perhaps you need a second fast charger.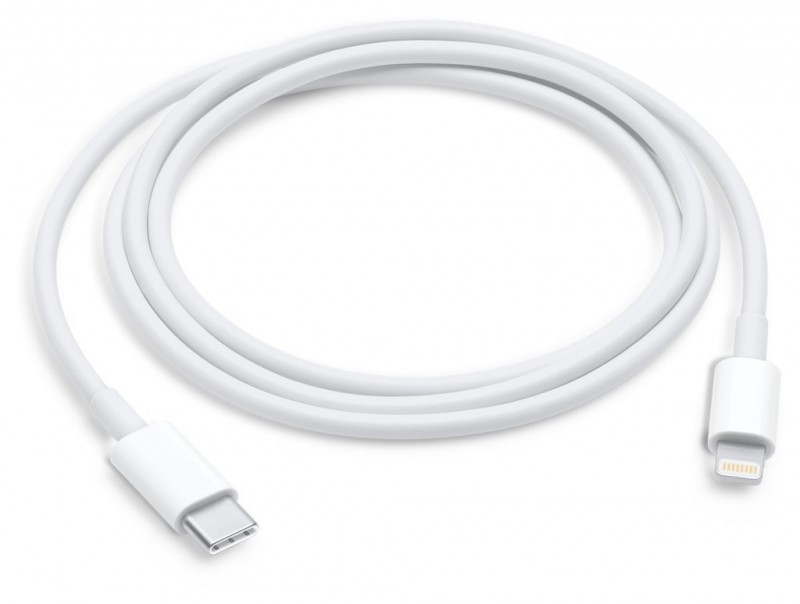 Apple iPhone Charger
Since Apple do not supply a fast charger with their iPhone, we'll cover iOS first. iPhone have jumped in with Power Delivery, which is open and non-proprietary fast charge technology, it's even easier with their MacBooks and latest iPad Pro which use USB-C, therefore finding a charger isn't going to be an issue, the issue is finding a USB-C to Lightning Cable and our advice would be to get their Official Cable as they have yet to license the technology that includes the lighting cable to other OEMs. When it comes to finding a charger they are many options, these will also cover your MacBook, iPad Pro & most USB-C powered laptops so we'll cover this next. If you have an as of the iPhone 7 or newer you can charge quickly with Power Delivery.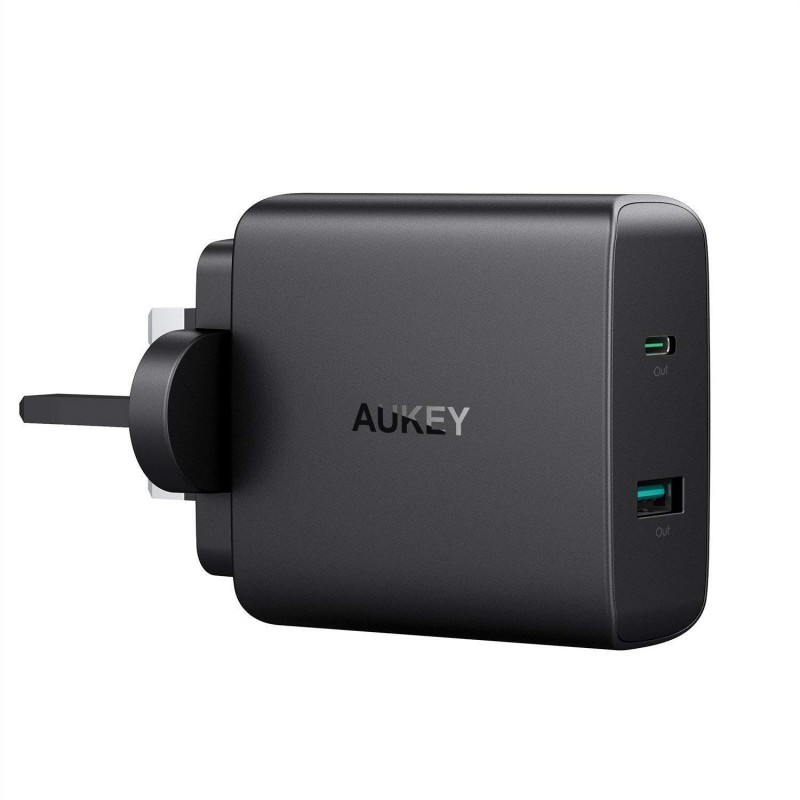 Power Delivery Wall Plug
Here is where your options open up, you are no longer restricted by individual manufacturers or OEMs. USB-C Power Delivery Chargers are rated at different Watts, the total Watt for the charger doesn't always mean you'll be getting that output, especially if there is more than one port on the charger and towards the end of the charge your device will often begin to charge more slowly to avoid overheating. If you are looking for a solution for two power delivery devices at the same time we would recommend the Aukey USB-C Dual Port Power Delivery 3.0 Charger, however this only outputs 18W per port, so that's fine for mobile devices. If you need something more comprehensive that includes your MacBook or other USB-C laptop the Aukey USB-C Power Delivery 3.0 w/Two USB should have you covered, it offers 60W out of the USB-C port and offers two normal USB-A ports (which are the standard ports) that also offer AiPower Adaptive Charging Technology, which is often faster than a normal USB port and you can plug the cable you got from the OEM to gain the benefits here. If you need something on a budget there's also the Oneo Universal 3A Quick Charge 3.0 which supports both Qualcomm Quick Charge & Power Delivery from the same USB-C port whilst also offer a spare USB-A port, note it's also worth checking eBay for this one too.
Fast Charge Compatible Cables
Power Delivery: Lets keep this simple, we've already covered the iPhone USB-C to Lightning Cable, so lets keep it chronological. USB-C to USC-C cables are up next, these will work with the Power Delivery Chargers we already covered. You will need to ensure it is a USB-C to USC-C cable and not a USB-C to USB-A cable to make the most of Power Delivery, they have varying total Watts for total power outputs and some are even thunderbolt 3 and compatible such as the Anker USB-C to USB-C Thunderbolt 3.0 whilst able to deliver 100W, however if you are just looking for a durable more budget friendly option the Anker PowerLine II USB-C to USB-C 2.0 has got you covered offering up to 30W. The most common devices that Power Delivery is compatible with that we haven't already covered are, Samsung Galaxy S8 flagships or newer, Google Pixel Phones which are famous for their award winning cameras & Thunderbolt Powered Laptops, that include the likes of the latest Dell XPS 13 & MacBooks.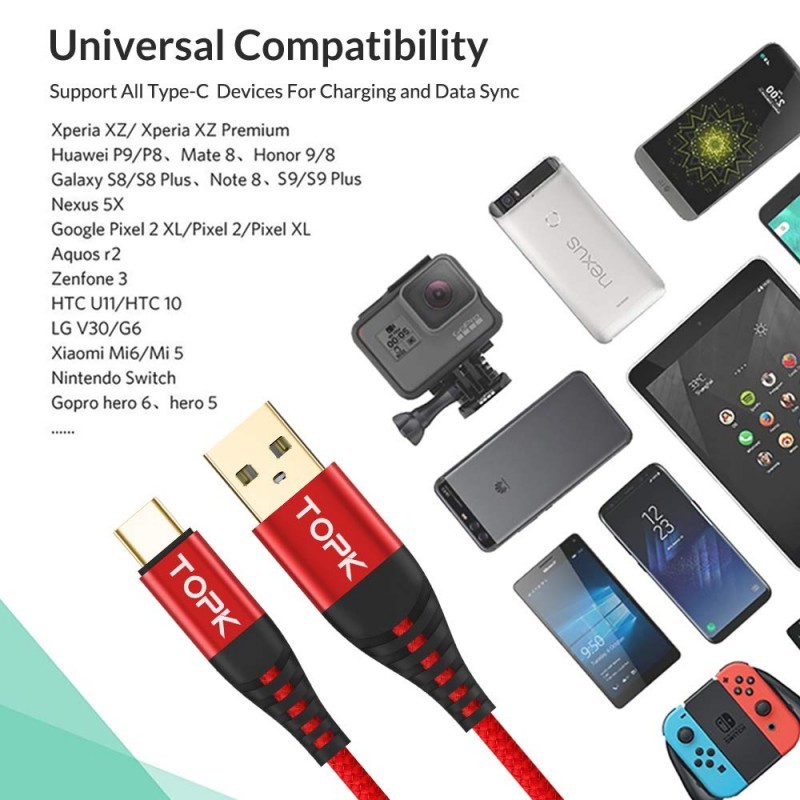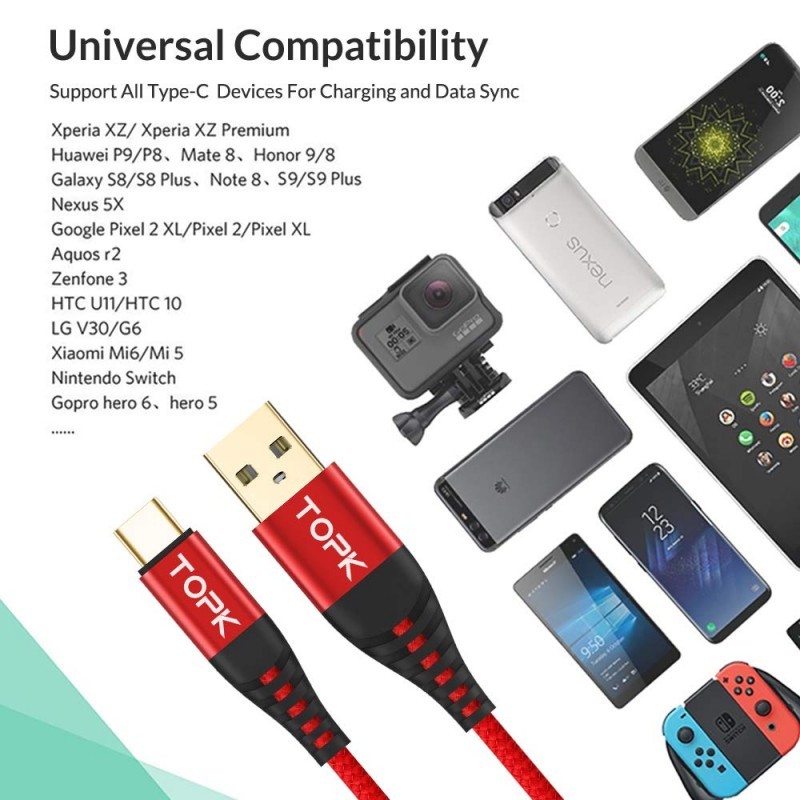 Qualcomm Quick Charge: Qualcomm QC this one is actually licensed and is quite common as it is associated with one of the largest mobile chipset manufacturers, their processors are found in most mobile devices from the low end budget all the way up to the high end flagships, although not every phone with a Qualcomm processor has this technology you'll find this in many devices. You can use a compatible USB-A to USB-C cable such as the TOPK USB C Cable, which offers 18W of power to your QC 3.0 device with a compatible charger, the cable is also rated with 5 stars and you are getting three of them. Note their is also Qualcomm Quick Charge 4.0 & 4.0+ which also supports Power Delivery, however those chargers have yet to make themselves available by OEMs, so unless one is included in the box of your device you're out of luck, the technology is backwards compatible so you can charge older devices with newer chargers or vice versa. With each revision of Qualcomm QC there are improvements in charge times and energy efficiency. Qualcomm were one of the first fast charging solutions out there, promising charge time up to 50% faster charge times with Quick Charge 1.0 offering 10W. The later revisions have capped at 18W for mobiles, whereas QC 4.0+ offers up to 27W.
Qualcomm Quick Charge Wall Plug
There are many options here, from wall plugs, car chargers and power banks. Quick Charge is so common that you can even find it paired with power delivery devices such as the TOMMOX USB Type C PD Charger which can be left at home as a docking station or taken on trips away to cover all your charging needs. Although a more pragmatic option would be the AUKEY Quick Charge 3.0 USB Wall Charger 4 Ports that can charge one Qualcomm QC 3.0 device at 18W and then three more with AiPower Adaptive Charging Technology.
Summary
There are various options for fast charging your devices that varying in price, we have covered the most of the common ones available so far, if you have a need to charge your laptop away from the wall whilst on the move be sure to look at power delivery power banks, although they would always be more practically used for mobile and tablets that have lower power consumption. Other proprietary charging solutions include Dash Charge/Vooc where the power output is determined by the power brick and therefore reduces the heat accumulated by the device being charged, the technology is exclusive to Oneplus and Oppo devices and go all the way up to 50W. Another upcoming technology is produced by ASUS for their ROG (Republic of Gamers) Phone it supports 30W power deliver and QC 3.0 which make it a rather versatile charger as is the Oneo Universal 3A Quick Charge 3.0, though the ASUS charger does also keep the heat away from your device in a similar fashion to the Dash Charger. Another charger that promises extreme charging speed, whilst keeping your device safe is the Huawei Supercharge charger offering up to 40W of power, you can find more information on that here. Chargers are becoming safer and more powerful and we are likely to see many more improvements in the years to come or at least until we have an improvement over the current design of lithium ion batteries that haven't really evolved much themselves over the years.