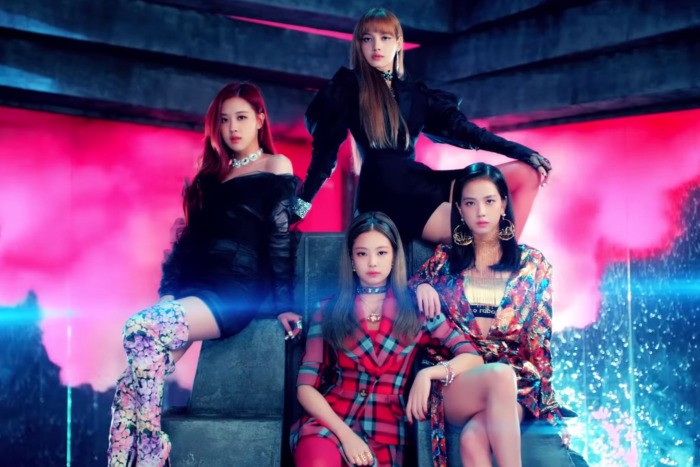 Blackpink, the Korean K-Pop girl group have broken YouTube records again with the debut of their latest single 'Kill This Love'. It has become the most viewed music video in it's first 24 hours.
Their video for 'Kill This Love' totaled 56.7 million views in the fist 24 hours, taking the top spot from Ariana Grande's 'thank you, next' which achieved an equally impressive 55.4 million views in it's first 24 hours. Blackpink's 'Dhu-Du Dhu-Du' had previously held the title and is still in the top 10 with 36.2 million views in it's debut beating PSY's 'Gentleman' at 36 million views.
'Kill This Love' is confirmed to be the biggest video to date using YouTube Premiere, allowing channels to schedule videos release times, which would have assisted with it gaining the title of most concurrent views at it's peak reaching over 979,000. The previous record was Ariana's 'thank you, next' with over 829,000 viewers.
The YouTube Top 10 Ranked By Views In First 24 hours – 4th April 2019
1. Blackpink – 'Kill This Love' – 56.7 million
2. Ariana Grande – 'thank u, next' – 55.4 million
3. BTS – 'Idol' – 45.9 million
4. Taylor Swift – 'Look What You Made Me Do' – 43.2 million
5. Eminem – 'Killshot' – 38.1 million
6. Blackpink – 'Ddu-Du Ddu-Du' – 36.2 million
7. Psy – 'Gentleman' – 36 million
8. BTS – 'Fake Love' – 35.9 million
9. Twice – 'Yes or Yes' – 31.4 million
10. Nicky Jam feat. J. Balvin – 'X (EQUIS)' – 29.7 million
'Kill This Love' also set a new record for the fasted music video to 100 million views in less than 72 hours. In recognition of Blackpink's huge popularity and record setting, YouTube will live-stream their Coachella 2019 performance to New York Times Sqaures largest billboard.
K-pop is a Korean term, generally speaking it is the term for pop music which has replaced Gayo in Korea, they essentially represent the same genre which is very similar to 90's pop in the UK, however it draws from multiple genres, including rock, jazz, hip-hop, R&B, electro, dance and more in addition to their Korean music routes.
As you can see from the top 10 music video plays in 24 hours, each music video has been taking the crown by a significant amount, this would be for a number of reasons, which includes the popularity of the artist, their marketing campaigns and online followings. The later being the most significant as it likely shows the growth of online media consumption, especially that of YouTube and the ease of access to online media.